Fortis AD822 - Ultra Clear is an epoxy adhesive and casting resin for infill of timber and mouldings.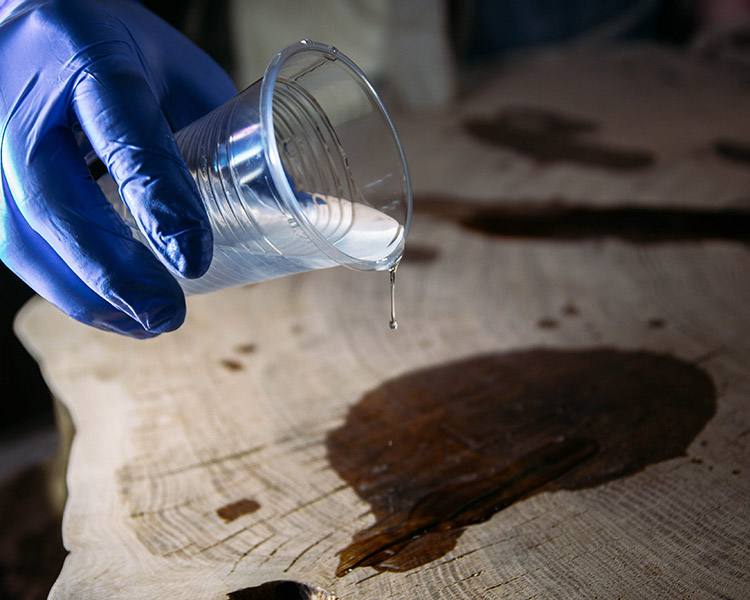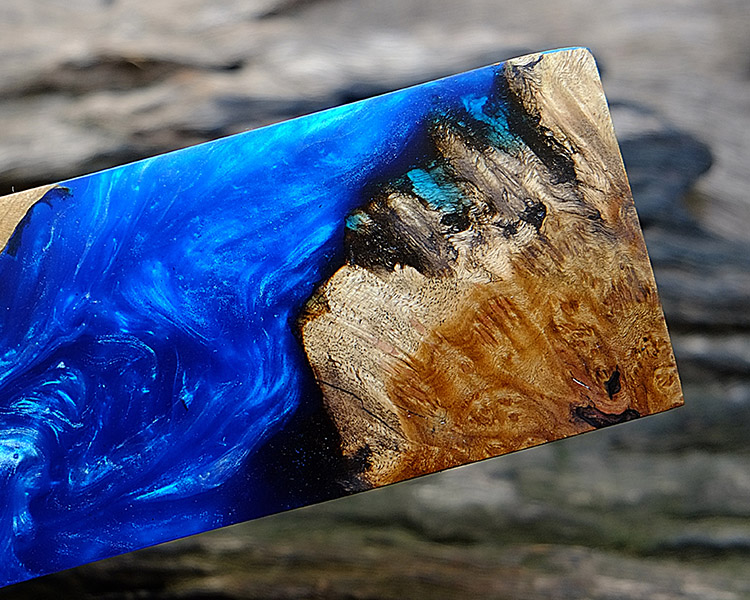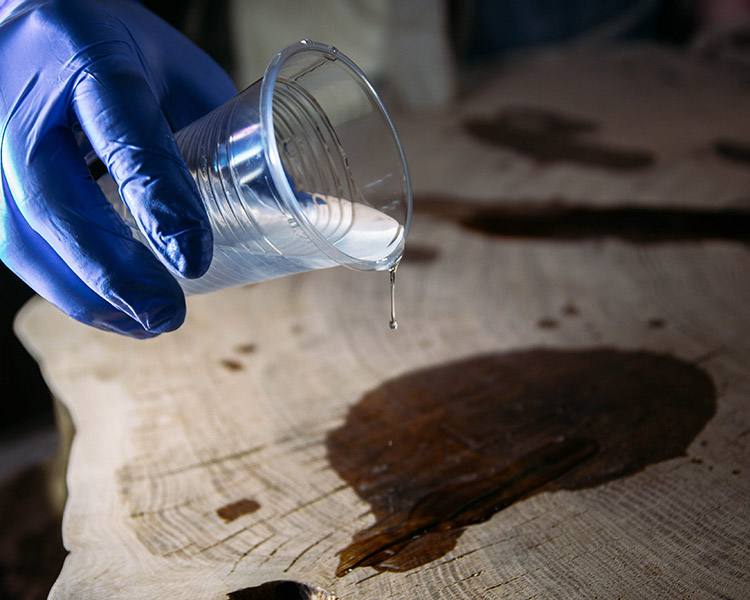 Description
Fortis AD822 Ultra Clear is a solvent-free, liquid epoxy resin system specifically designed for applications that require a crystal clear, high gloss casting that will cure at room temperature. AD822 Ultra Clear is a low viscosity epoxy allowing superior air release for a bubble-free finish and is designed for medium-sized castings between 5 and 30mm in a single pour. Multiple pours can be used for river table applications.
Material
2 Component Epoxy
Advantages
• Low viscosity
• Excellent bubble release
• Self-levelling
• Low exotherm
• High clarity and low colour
Industries
Applications
Cover working area with cardboard or plastic. The surface to be coated should be dry and free of contaminants. For best results, apply at temperatures between 15 and 30ºC and at below 85% humidity. Air bubbles may form on the surface. Air bubbe release is greatly enhanced by the use of a heat gun or gas torch. Care should be taken to avoid overheating in one spot – sweep the heat gun continuously across the surface for a few seconds. The mixed product should be cured in a warm, dust-free area, and should be covered with a box. For porous substrates, it is best to brush and seal the surface before casting resin.
MIXING
Ensure Fortis AD 822 Ultra Clear Part A and B are shaken before pouring and mixing. Graduated plastic mixing containers are recommended for measuring volumetric quantities. Part B is to be added to Part A and mixed at low speed with a Jiffy style mechanical mixer. Mix only enough material for immediate use. Care should be taken to minimize air introduced during mixing. Mix until a smooth and homogeneous mixture is formed, free of striations. This should take approximately 3 minutes. Ensure material from the bottom and edges of the pail are sufficiently mixed. Let material stand for 1 minute. Mix for an additional minute.
MIXING VOLUME
The cure speed of this product depends greatly upon the volume of product mixed. If mixing large volumes, the material should be poured quickly into the desired cast. Material left to stand in bulk areas such as mixing containers will exotherm and react quickly. 1L of mixed material will exotherm excessively after approximately 1 hour and will need to be split into smaller volumes. Material cast into a 400mL block 80mm high and 40mm in diameter will exotherm to greater than 120ºC and discolour.
Surfaces
The working area should be covered with cardboard or plastic. The surface to be coated should be dry and free of contaminants. Ensure all porous substrates have been pre-coated with a thin coat of 822 Clear to prevent air blow out.
Thin film set time (at 25 ºC)
Shore D hardness (at 20 ºC)