Fortis Hands (Gel) hand sanitizer contains 70% Ethanol and natural emollient. It is available in 500ml, 5L, and 15L pack sizes. Your Support here allows us to support Australian Hospitals and Health workers with Fortis Hand+ Liquid.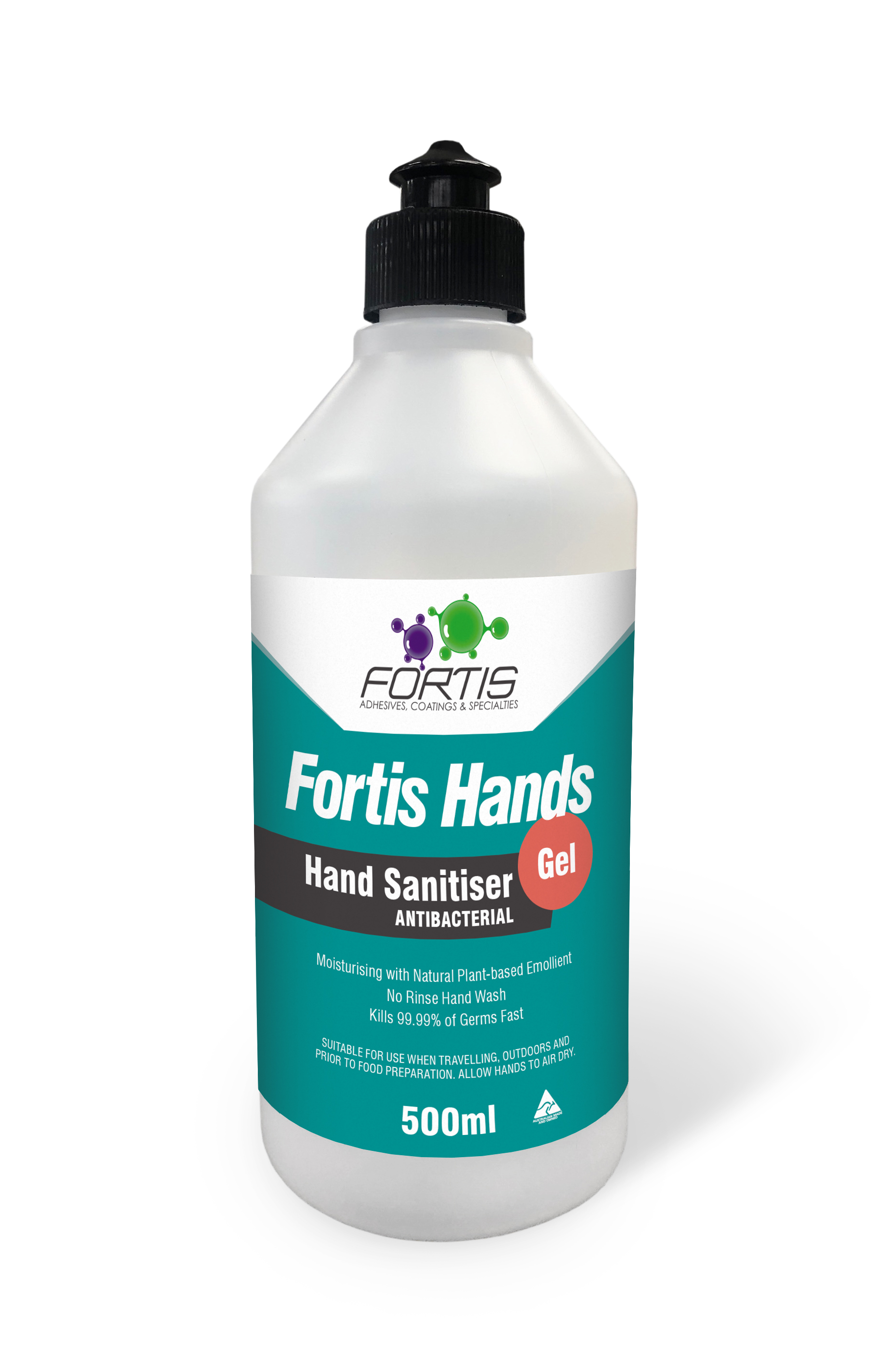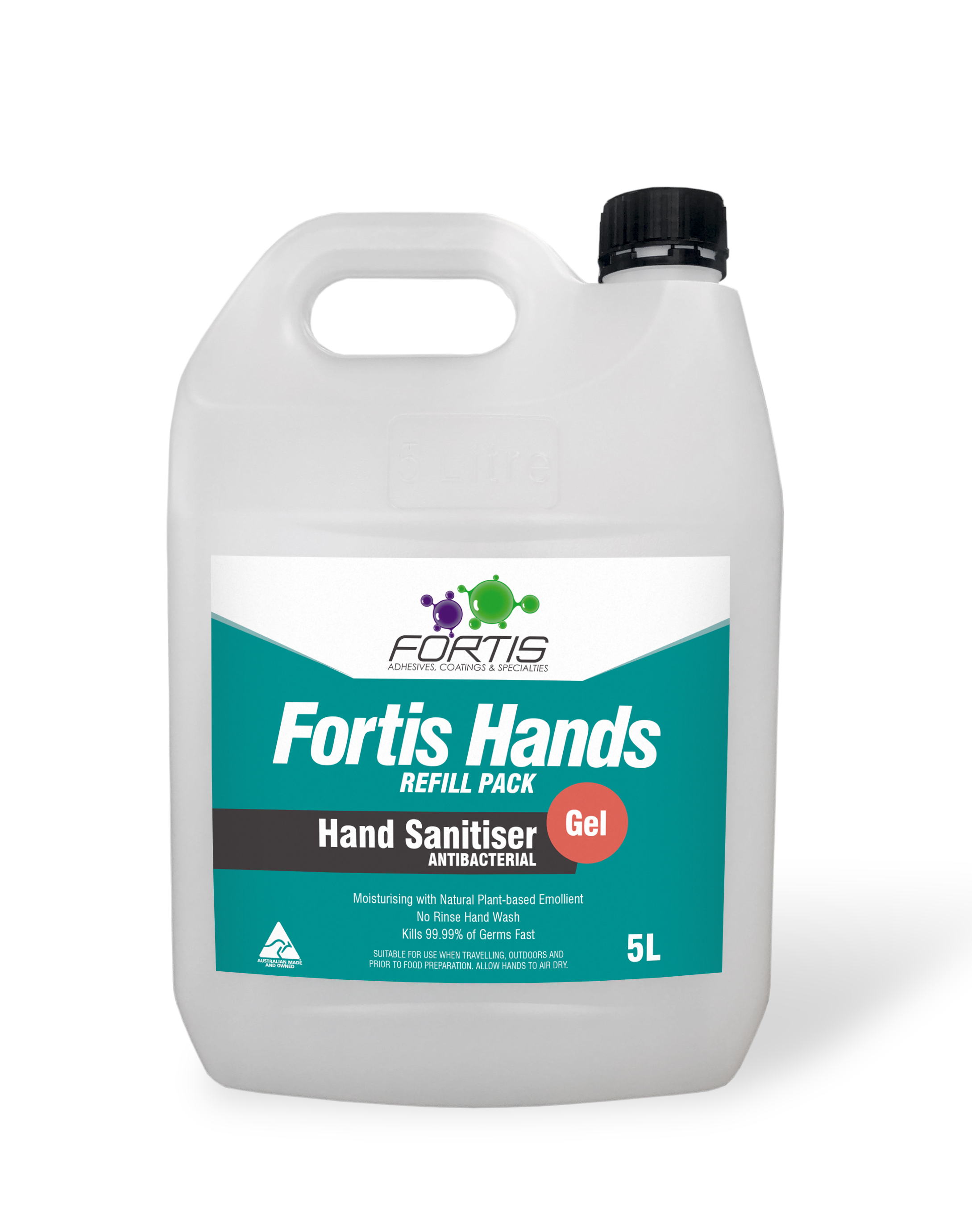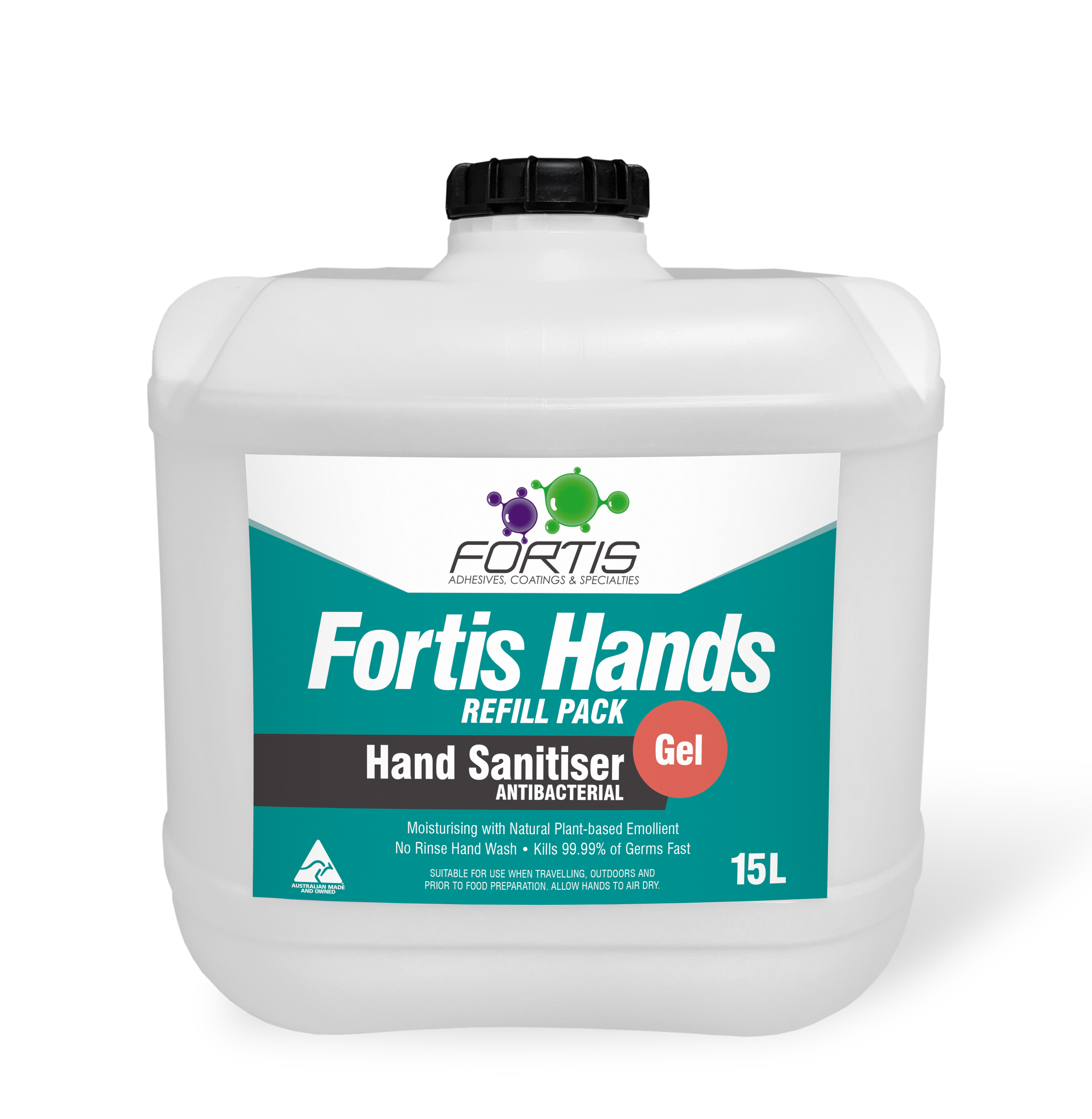 Description
This product is available to the public through a range of distributors. Please call us to find one in your local area.
For Health surgeries / Dental Surgeries / Physio / Chiro we will provide direct. Please note we have the Liquid suitable for Hospital use.
Industries
Applications
Sterilize hands from COVID 19, other viruses and bacteria.
Surfaces
Skin and Hands